Hey there! Check out my hair! It's curled! Well, slightly. My maid was bored and she decided to curl my hair. My hair's naturally straight though, and it gets back to it's original look very quickly. By the time she curls the other side, the previous one gets so much straighter already.
Yesterday, a friend of mine – Shaujin, came over to my place for help in one of her assignments. I was really excited as what I was suppose to help with was completely new to me. I love trying out new things and am very excited to be able to do this 'experiment' on her. My role in her assignment was to be…. *wait for it* .. a.. MAKEUP ARTIST! Shaujin knew that I loved those exaggerated makeup and such. She needed something more than just basic makeup and so, she looked for me! I was pretty surprised though, as I was one who NEVER applied makeup. Never in my life have I applied makeup for other people, I've never even applied makeup on myself other than eyeliner (which I only applied TWICE in my life before). Nevertheless, I agreed to help and I'm glad I did.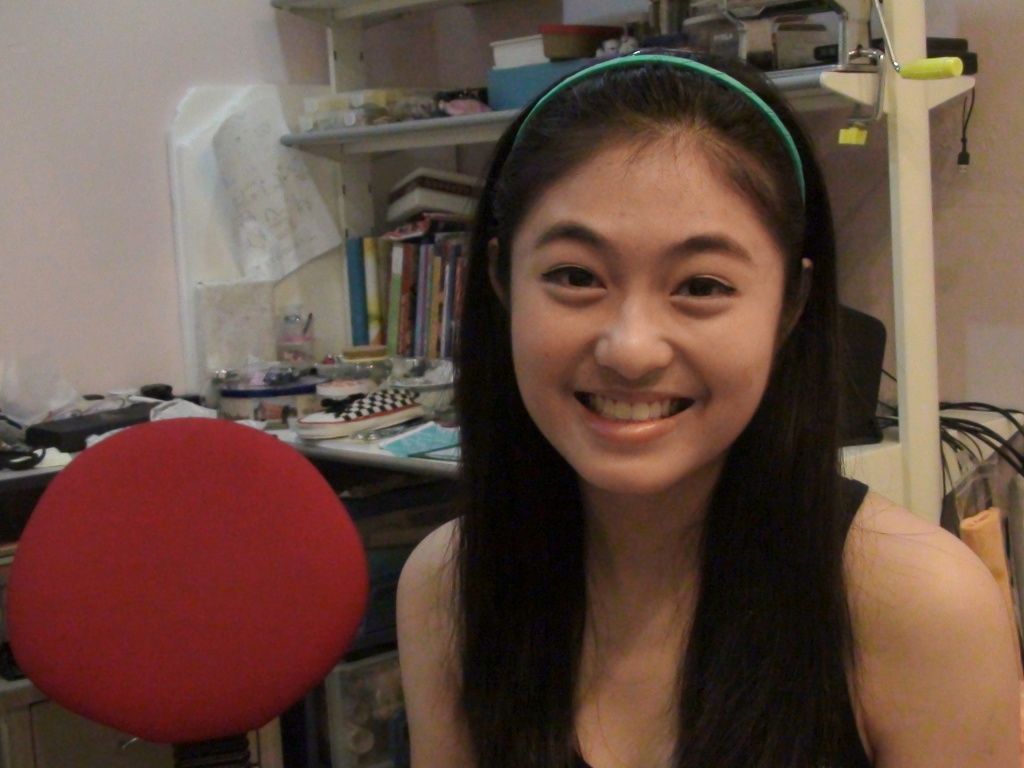 This is Shaujin before her make up. Ain't she pretty? I've got her number if you want it. We've decided to use blue as the main colour.
The shades are purple, blue, teal, white.
I applied 3 different shades of blue, starting from the innermost to the outermost. Then, I added a dark purple colour.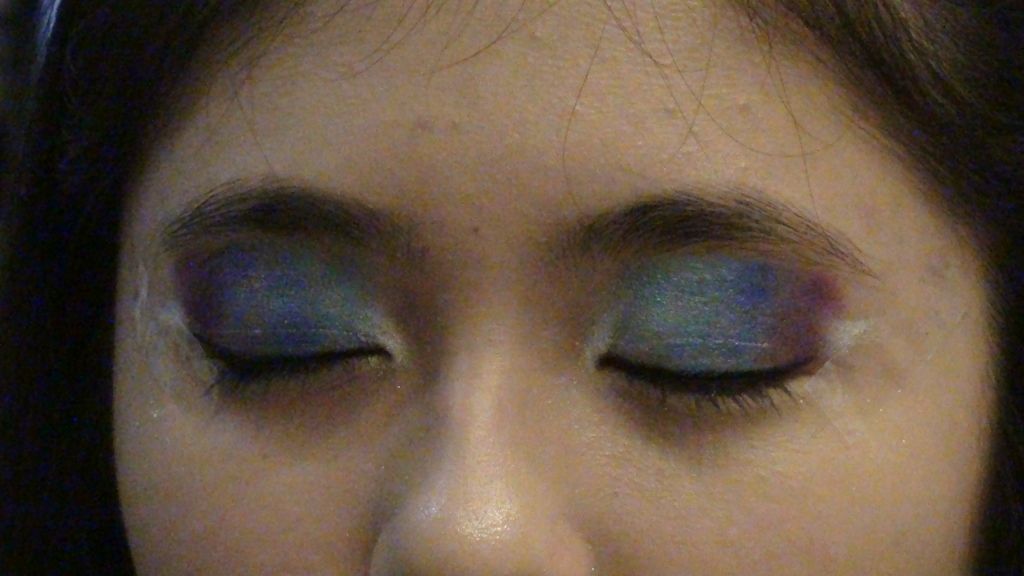 Next, I placed cellophane tape on both ends of her eyes. I wanted to put a finishing white that brings everything to a sharp end. I angled the tape by placing it by the side of her nose, and dragging it up to her eyes. This would help me to give similar angles on both sides.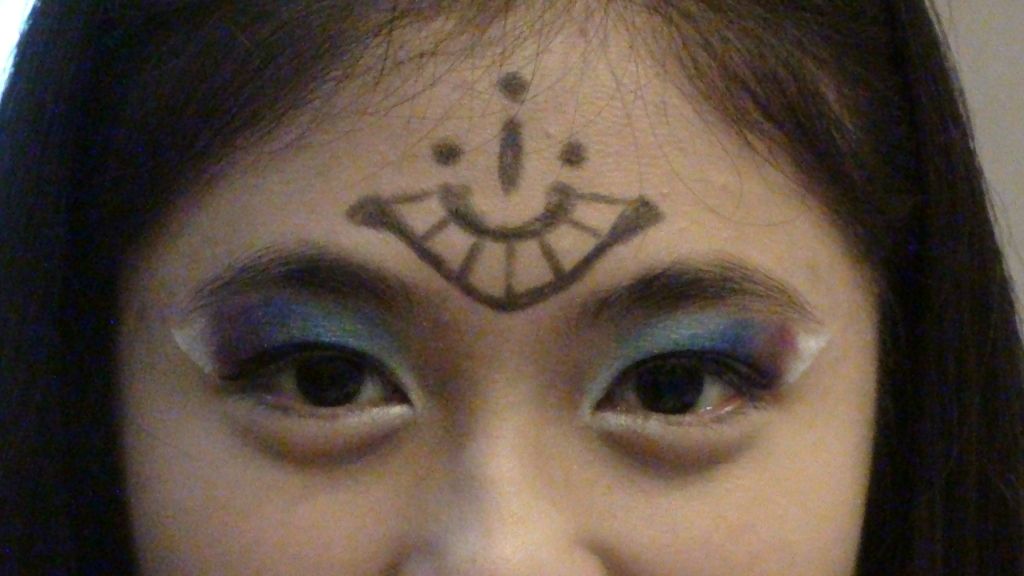 The result from the cellophane tape! Look! I've also drew something on her forehead!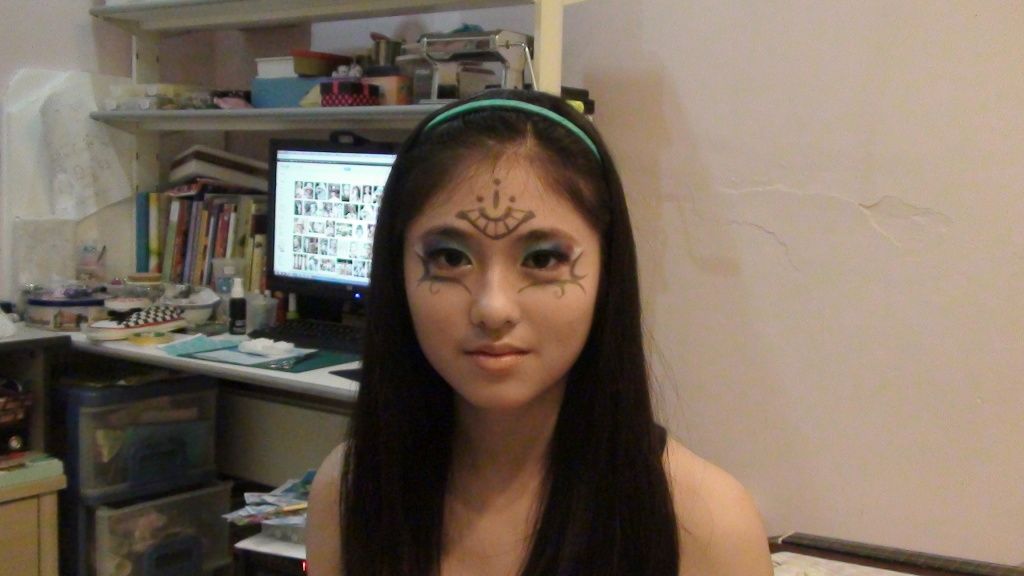 I quite like this picture above.
A unique make up.
 Close up. The lighting isn't really nice here though. I think.
I love how the teal green spreads out to the darker blue.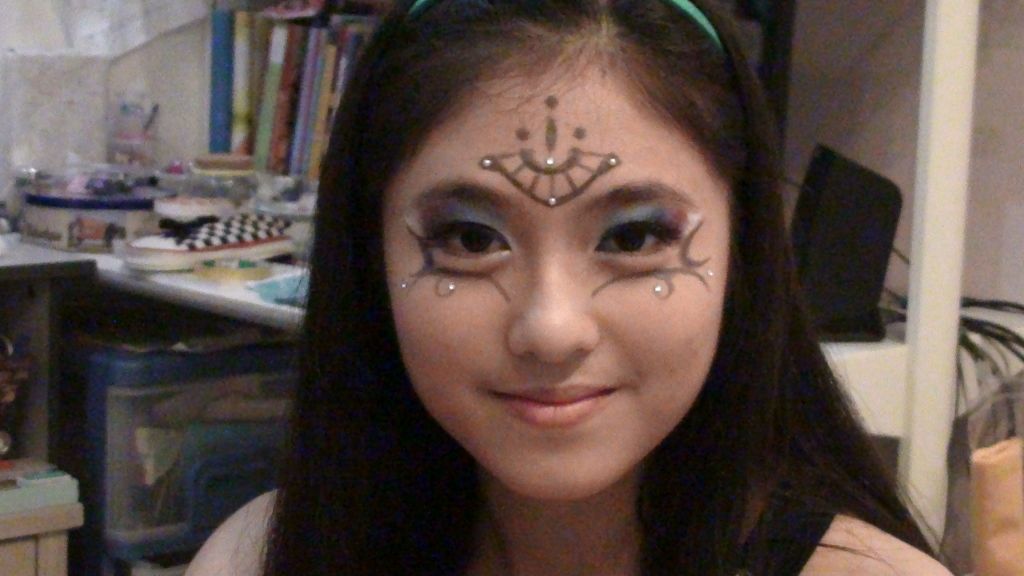 She even look down pretty!
I'm really satisfied with how my first makeup applying experience went. I hope to do way more exaggerated or unique ones and perhaps upload videos on
Youtube
for fun too! In fact, I actually took a video of this whole process. I shall edit and upload it when I have time. Thanks for dropping by once again! (I say the same thing in every post huh? You must be bored of it!) Bye bye!
Random photo of mum and I being silly. 2010. ♥