Hey guys! Remember the last time I did this?
Well, if you don't, you can check out the post
here
! Anyways, from doing that, I actually have quite a lot of paint left. The paint used is not the usual paint. It's more expensive and it'll be a waste to wash it off. And so, I decided to paint an egg.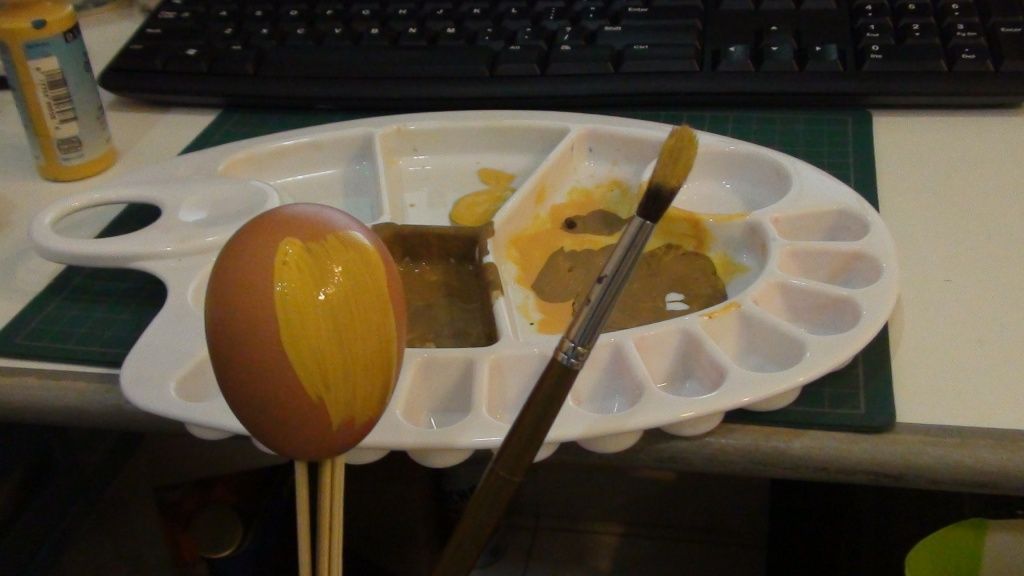 I covered the whole egg in a lighter base coat.
 Then I added light brown patches.
Black frames were added to give it a leopard coat look. This egg will be partially cracked later on to making something like this little guy :
I wonder how it'll turn out to be. I'll probably make it by the end of this week! Hopefully it'll turn out lovely!