A toothbrush in my hair! I forgot my hair tie the other day and so I used a toothbrush instead!
Anyways, back to the actual post. I'm going to show you what I made a couple of weeks ago.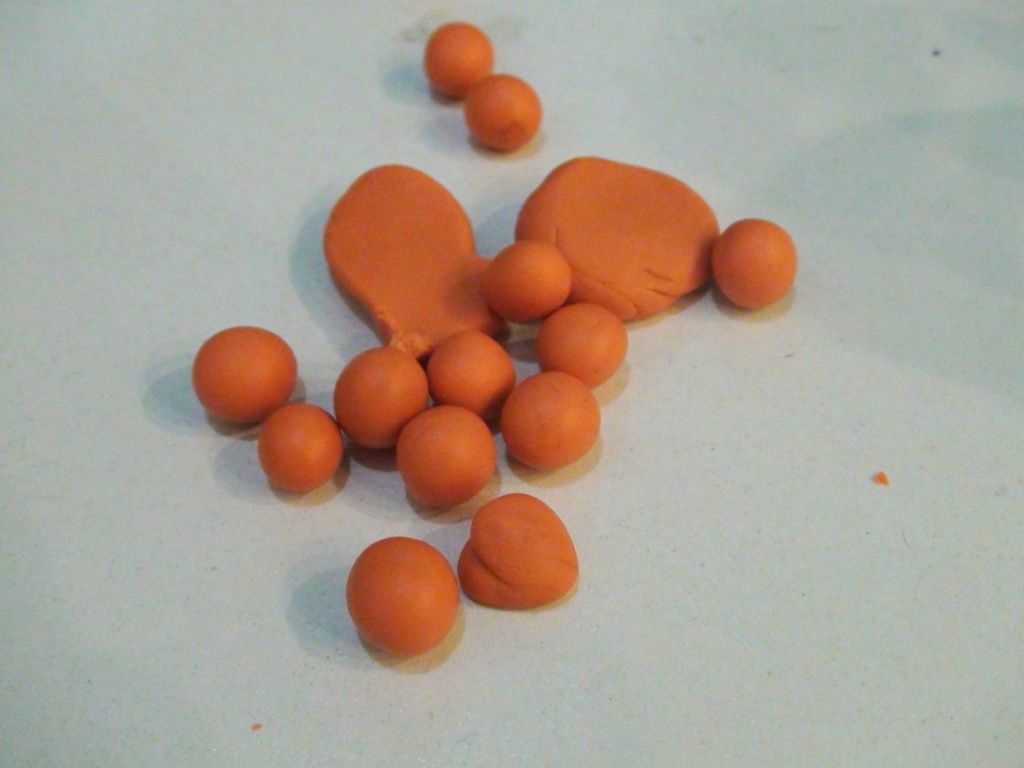 Here's a pile of orange clay. I conditioned them and rolled them out into little balls.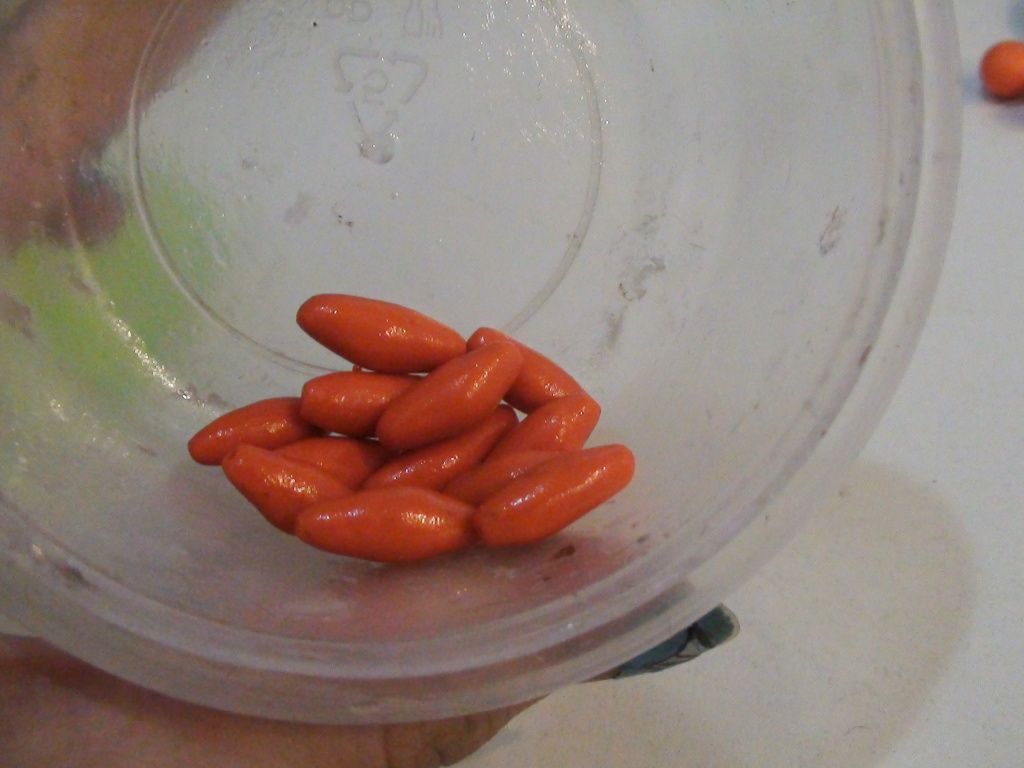 Then, I rolled the two ends and tried to get them in shape. Once that is done, I added a hole in the middle to make them into beads. Then I covered them in a layer of varnish.
 And they are left to dry. I used pin needles to pick each one up so that I would not touch the sides of the beads till they dry.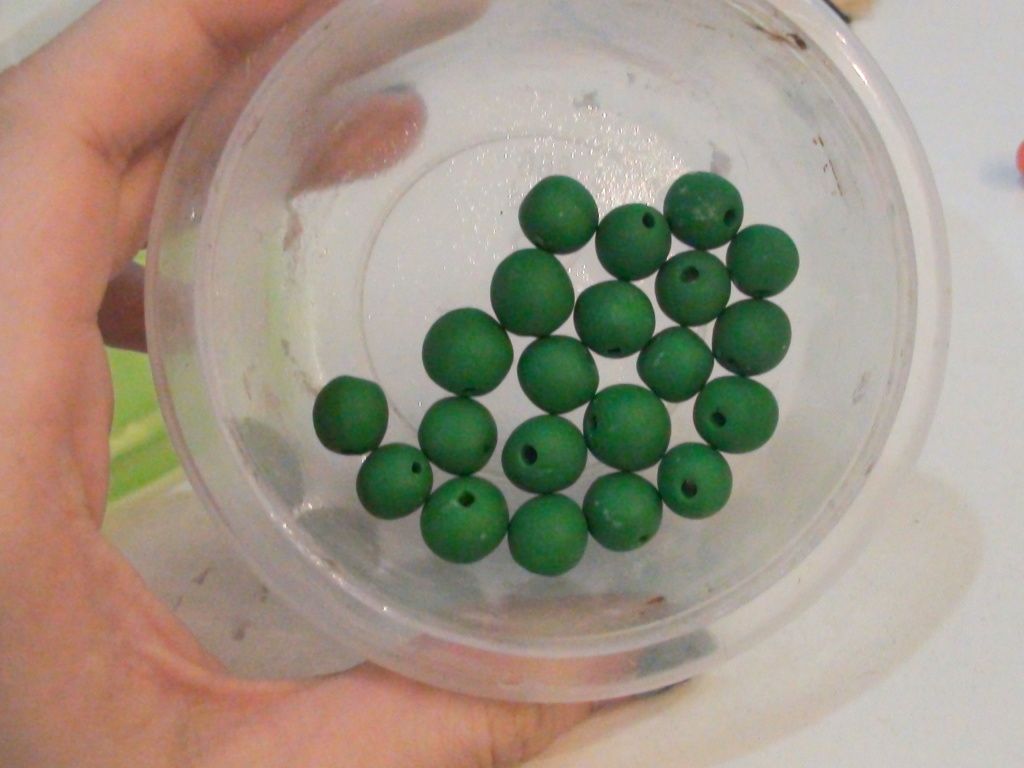 Then I made some round green beads.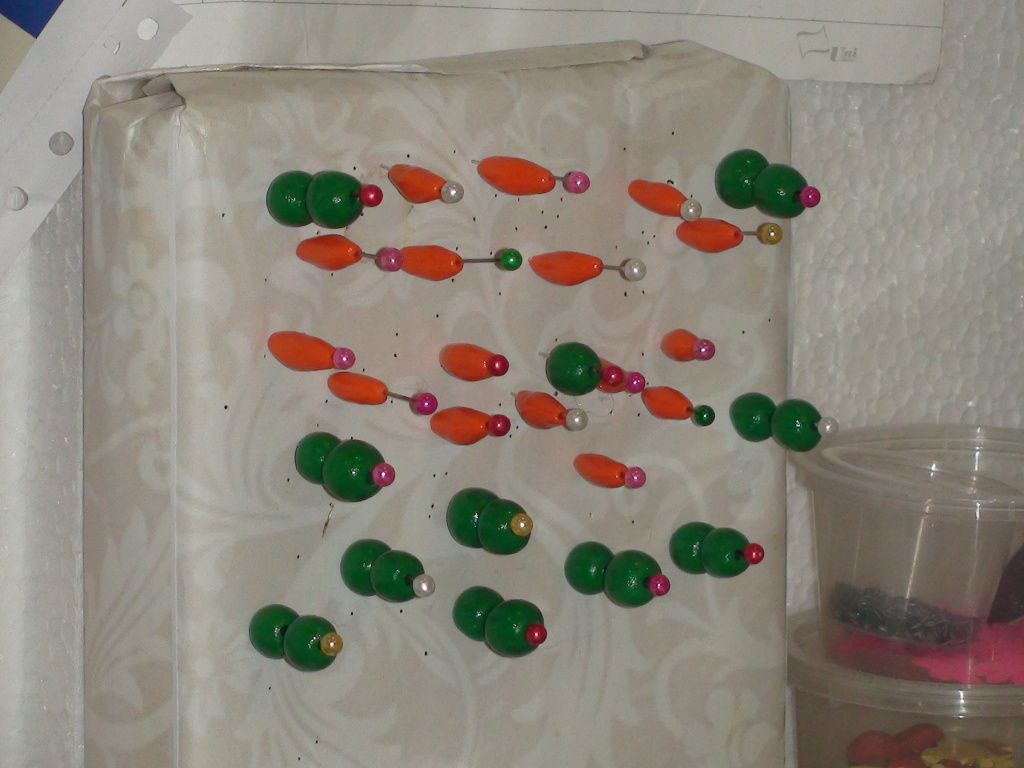 I think they look like carrot and peas. What do you think?
 After they're dried, I took a long elastic string, measure the desired length, add a few cm more and place a clip to hold the beads in place. Then I started placing them one by one. Some of them had slightly smaller holes which would not fit the string. I used a sewing needle to help me get them through.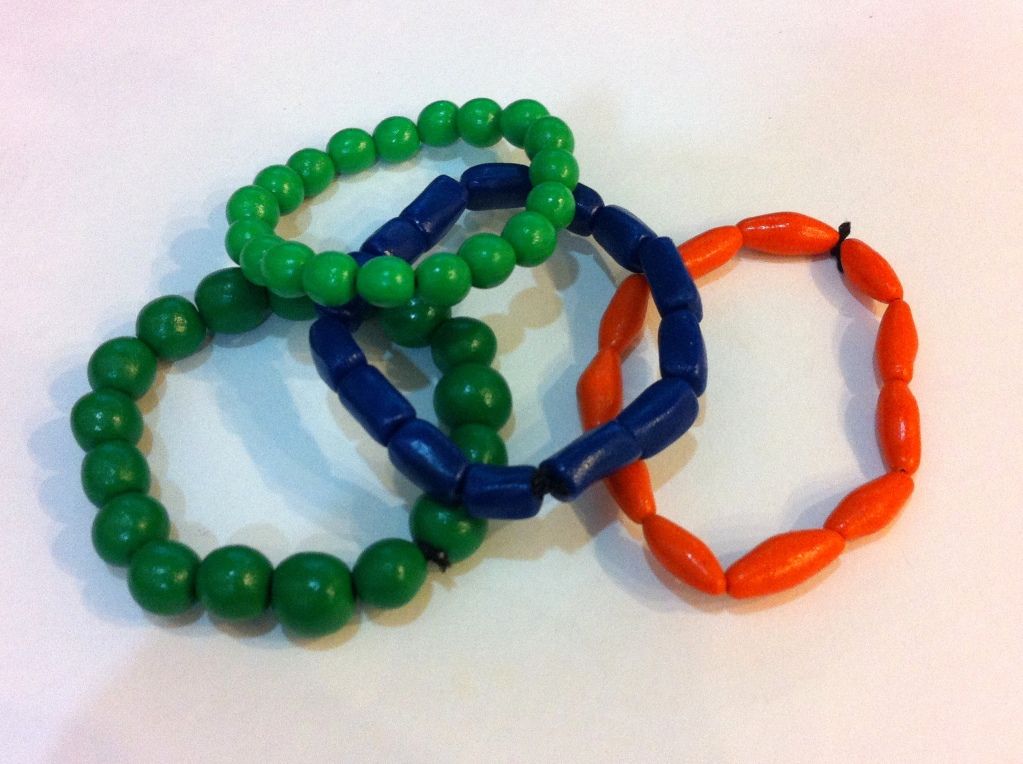 These are the end results. I wanted to make more colours but I got tired conditioning them all. Perhaps I'll be making more colours soon though. This was done for a customer and he loved it!
 The lovely bracelets. Simple as they are, they look pretty good don't you think? I love the first green one. It's very bright and is pretty eye-catching.
Some extra beads. I suppose I would use them for another bracelet where they'll be jumbled up together. That is all for today's post. Bead bracelets done for
BoxOfHobbies
.