Oh no, oh no! Look at the date! Someone has not been updating her dear bloggy!
Hey people. I'm so sorry for disappearing just like that for a while. I've missed dear Supermom Blog too. Well, my life has been pretty hectic with all the events running through. Remember the one I posted about? It's called
Emerge KL 2012
! It's a really great event with tons of competitions for people to really try and discover themselves. Who knows, you may have talents you never knew that you did before! If you're interested in knowing more, do drop a comment or email me.
Well, because of this event, I really doubt that I would be able to post that much in these two months time. I didn't even have time to work on
my crafts
. Perhaps when the competition for the events start, then I'd talk more about it. Hopefully I'd have the time to. Alright. That's all about that. Let me show you what I've got!
 Tadaa!! Check that out! Remember my blog post on winning a
giveaway
?
 Well, it has arrived!!! And I can't wait to try it out! Sadly though, I won't be able to touch it till after Emerge! I hope everything would still be useable.
Here's something else I did a couple of weeks ago. Didn't get a chance to post it up then.
 Drew myself with a black Sharpie and punched a hole on top.
 Then it was baked in the oven and it shrank!
Tadaa! How lovely is that?! I think it's really nice to have this as a keychain or pendant. What do you think?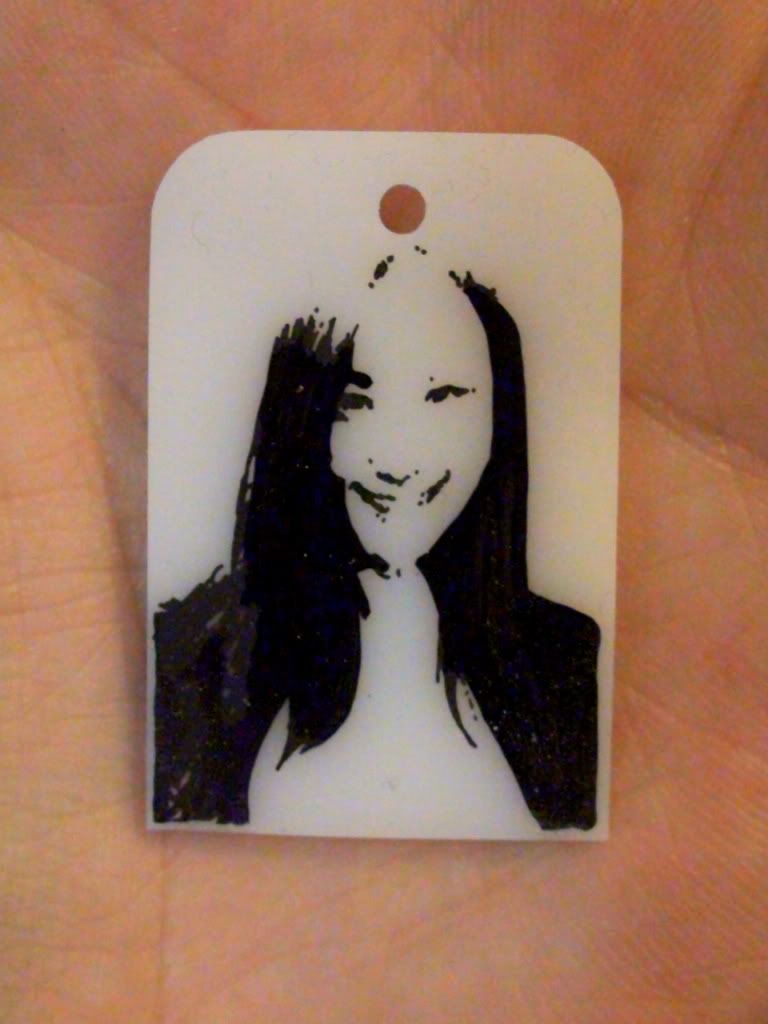 Close up on how it looks. Loved how everything turned out.
Well, that is all for now. Thanks for dropping by. Note that I may not be posting stuff as regularly these couple of days. It's been a challenging season. A challenging but great season. Alright. Time to go! Bye!