Hey lovelies! I pampered myself today! Well, just a little. I seldom actually take out money to buy accessories and what not because I don't really wear them. But this little one caught my heart for quite some time now and I just HAD to get it.
I don't know why I love it so much. I suppose it's because of the adorable pattern and the lovely sweet colours. Peachy pink, how sweet. Other than pampering myself with this, I was working on this :
 A customized birthday gift! I can't show you what is inside yet as the gift-receiver has not actually received the gift. I promise to post photos and such for you guys after though! Another thing I've been up to is making clay crosses. I really wanted to use up some of the old clay. So, yeah.
A couple of black based crosses
 I love these. They have this galaxy look don't they? Some of them have turquoise in them which makes it like the ocean too. I think they're lovely. More colours will be out soon though. When they do, they'll be available at
BoxOfHobbies
!
Some of you might find these crosses pretty familiar. That is because similar ones were also sold in
Adorable Size Adorables
last year. You can check them out at
Album1
&
Album2
(Everything is sold out though)! At that time, I was the little elf helping Stephanie MJ (My teacher in high school then). It was so much fun working with her. Monday was our 'secret mission' day where the factory starts to craft all these adorable products.
 While making the crosses then. The pink one is one of my favourites. I bought it on the spot once it was made. Cheers! It's now sitting in my Ferrero Rocher accessory box.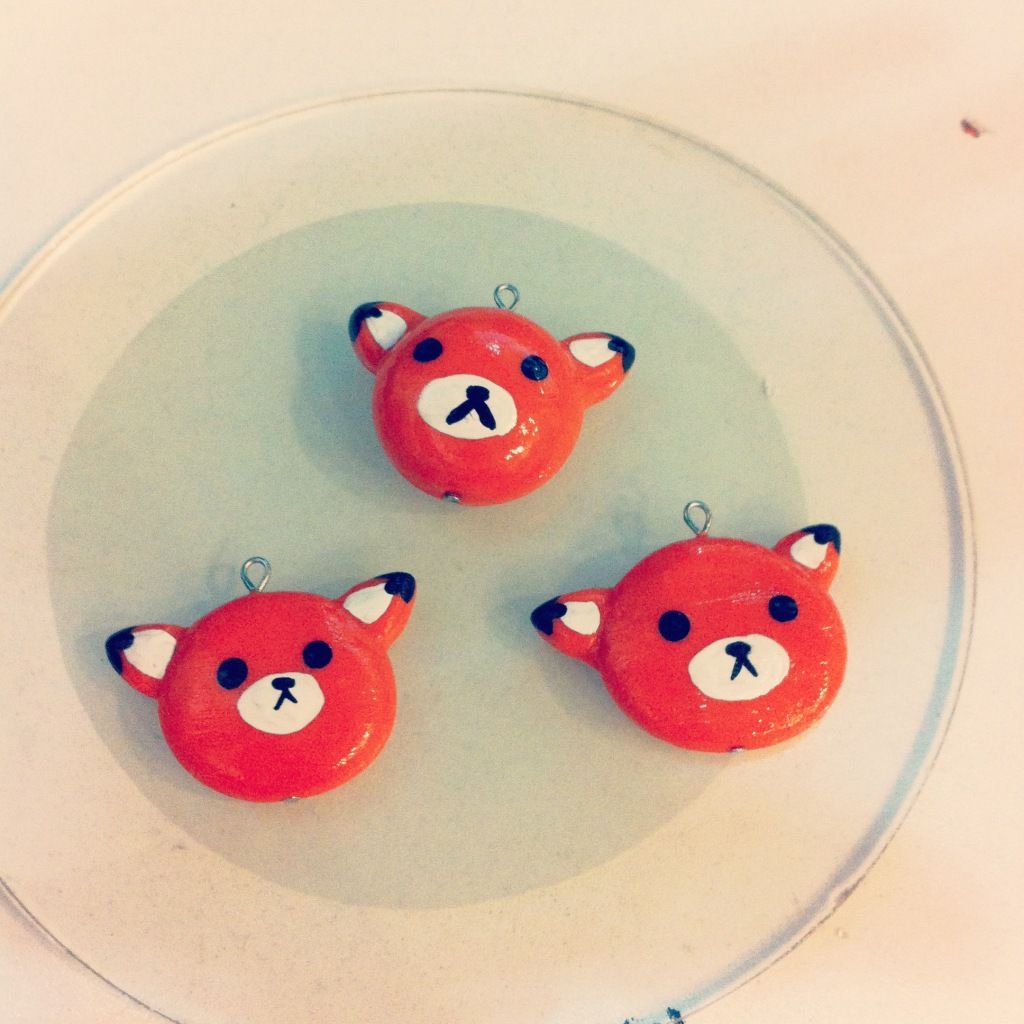 3 little foxes which I've made. The first one is adopted already! Get yours now at
BoxOfHobbies
!
Alright. That is all I have to share today. It has been a lovely day. Bye people! It's time for me to have some shut eye. Goodnights!