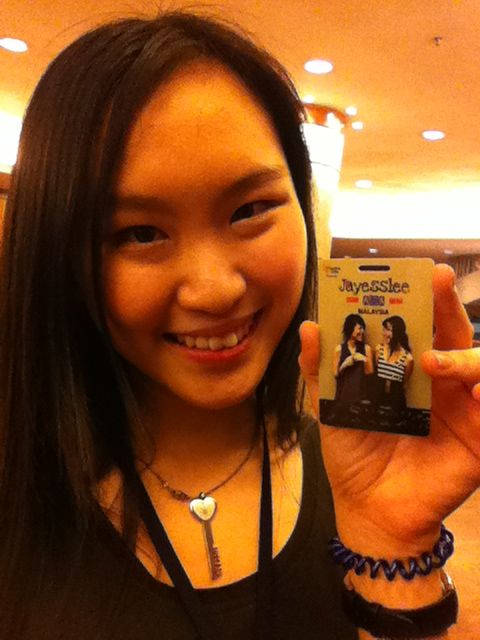 I worked as an usher at Jayesslee's concert. Woohoo!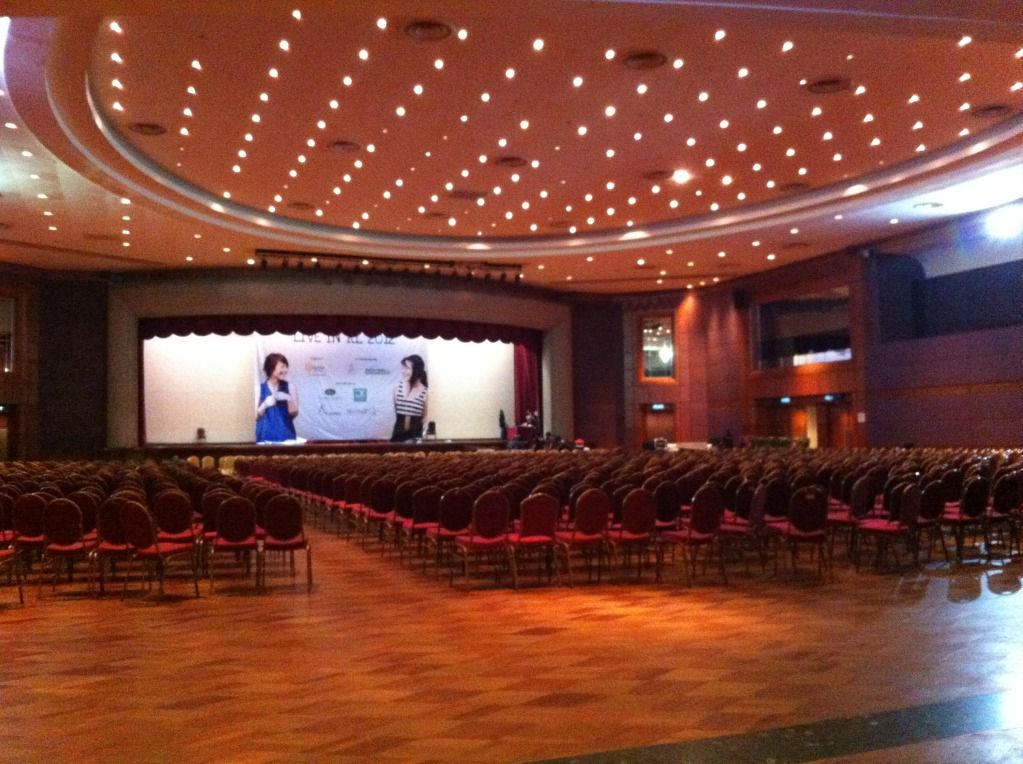 Check out the hall! As ushers, we had to put up the signage, stick 'reserve' stickers on a few chairs and play the 'Laser Game'.
1. Spy for a camera, handphone or any digital devices.
2. Analyse if victim is using it to record videos.
3. If 'no', go back to step 1. If 'yes', prepare laser and continue to step 4.
4. Prepare your laser, aim and ZAP!
5. Zap till the digital devices is placed back down and restart at step 1.
Rules : Try not to distract the other audiences & don't shoot into people's faces.
 This is to ensure no photos or recordings are sneaked out of the place. Shooting the beam apparently distrupts the photo/video.
The 'Laser Game' was so much fun! It felt like I'm playing the Toy Story 3 game in Disneyland.
  Janice and Sonia in the meet & greet for the VIPs & VVIPs!
A few pictures taken on that day :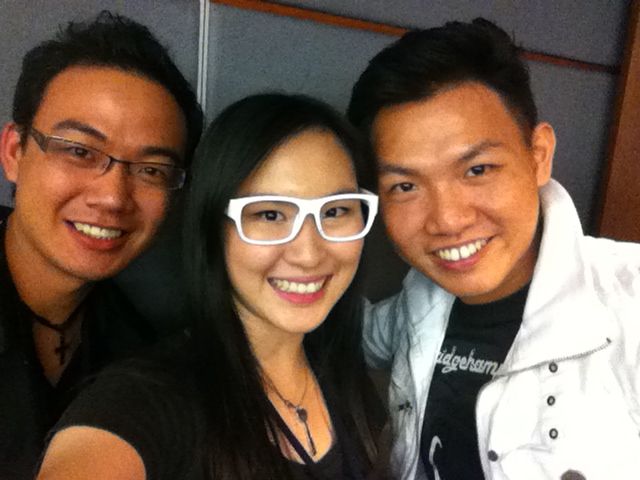 That dude there's the security guard! He doesn't look all that scary now eh?
Just had to take a picture of this. That's all for today's post! Sayonara!